Woke Folks Festival
Caca0 Ritual - Co facilitation by Rachel Constantino & Gabrielle Tesfaye
Chiang Mai, Thailand 2018
AWE Air 5x3 Project
Artists Working in Education x Neu Life Community Development x Gabrielle Tesfaye |
Alice's Garden, Milwaukee WI.
January - June 2017
Sacred Revolutions
Solo Art Exhibition, Milwaukee, WI 2016
Tent built by Dartel De La Rosa and Milan Outlaw
Beintween
Swing park art installation with Lily Yeh, Urban Alchemy Phase 1.
Milwaukee, WI, 2014.
http://beintween.org/portfolio-view/urban-alchemy/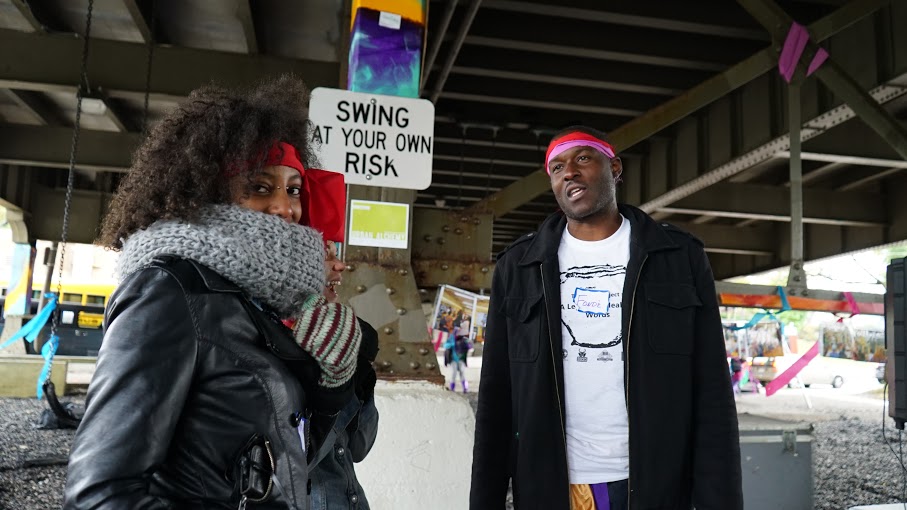 Beintween Swing park art installation Urban Alchemy Phase 11. Lead Artists Mikal Floyd Pruitt, Tia Richardson, Vedale Hill, Gabrielle Tesfaye. Milwaukee, WI, 2014.